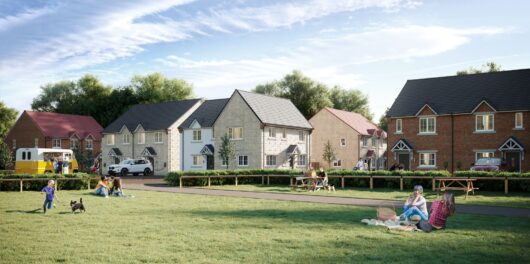 Casa by Moda will deliver and operate an initial 5,000 new family homes for rent in target suburban markets by 2025, which will have a combined value of £1bn.
The platform has already secured sites with space for 1,000 new homes, and the brand will onboard its first residents in the second quarter of 2022.
Residents will sign long-term renewable leases for up to three years.
Caddick Group is delivering the platform as well as co-investing alongside leading global institutional capital. The platform will be managed by the single-family housing division of Moda Living.
Rob Gill, head of acquisitions at Casa, said: "Casa by Moda has been years in the making, and we are thrilled to be able to share this terrific new venture with the public. Work is already underway at a number of sites so we can start delivering new homes as soon as next year. Our Casa locations are well-connected, close to good schools, leisure and retail, as well as being just 40 minutes from key cities across the UK. Because we're backed by a leading investor, we are able to quickly progress new site opportunities with the aim of growing the Casa brand across the UK."
Lydia Eustace, marketing director and head of wellbeing at Casa, said: "Casa by Moda will raise the bar for rental in the region, creating beautiful new family homes for rent. Our aim is to address the shortage of high-quality homes and improve the experience of residents let down by the current market. Changing the way people live for the better, all our residents will be offered on-demand mental-health services, access to wellbeing workshops and the opportunity to regularly connect with their neighbours. We know that 61% of renters feel lonely and that doesn't need to be the case. By connecting our communities together and offering secure tenancies of up to three years, we're able to create long-term, integrated neighbourhoods."