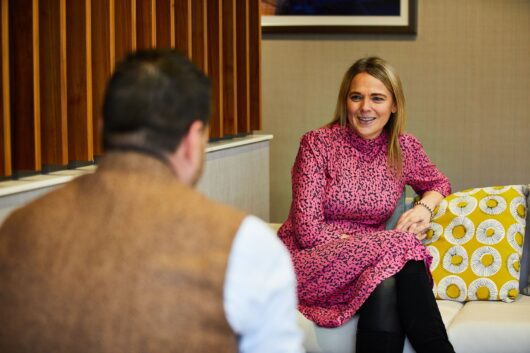 We're delighted to announce that Helen Gardner has been promoted to Head of Legal!
With over 20 years experience – including 8 at Caddick – she will now build a brand new legal team to support projects across the network including; Moda – the national built-to-rent specialist active in many of the UK's core cities, Oakgate Group – which focuses on property development in York and Caddick Developments – Wetherby-based 'sheds and beds' developer with a 16 million sq. ft pipeline of industrial and logistics projects.
As Head of Legal, Helen – supported by her new team – will assume a group wide legal role to help Caddick's transactions run smoothly. In the coming months, Helen will build a team of experts to help ensure the businesses needs are adequately catered for, whilst positioning for further growth.
Helen said: "It's an exciting time to be involved with the strategic legal process for the next phase of the group's growth. Caddick has some really exciting new schemes in the pipeline, both in the residential and industrial and logistics sectors. By streamlining our approach to legal transactions, we will be able to hugely enhance group wide efficiency and delivery."
Johnny Caddick, Director of Caddick Group said: "Helen understands the development sector well and this appointment continues our drive and focus in growing the Caddick Group businesses. We have seen some fantastic projects come to life in recent years, and with activity continuing to ramp up, it's vital we build an in-house team that has the skills and knowledge to back our ambitions. Helen will seek to build her own team, whilst working with our trusted network of external law firms to help further our business."