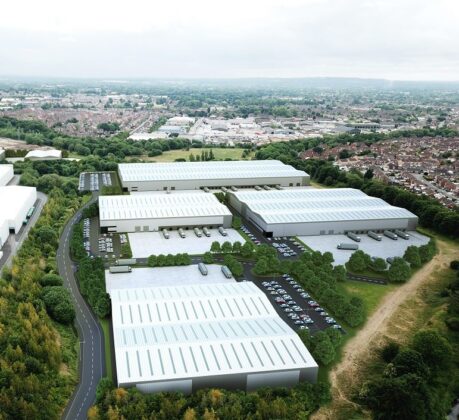 We are thrilled to say that our plans for Farington Park – a new logistics and industrial hub in Farington, Lancashire, have been approved by South Ribble Borough Council planning committee.
The 40-acre site is adjacent to Lancashire Business Park and provides excellent transport links to the M6, M61 and M65. Farington Park includes 612,500 sq. ft. of industrial and logistics space, providing flexibility to accommodate businesses of all ranges and sizes.
Upon completion, we expect over 1,000 jobs to be created, with a further 460 positions made available in the supply chain and a further 280 jobs to be created during the construction phase.
We are confident the development will provide a significant economic boost to the region, and will help the local community by sustaining green space and improving local footpaths and cycleways throughout.